Single cylinder diesel engine
MODEL 175-190 (6-10HP)
Model

R175A

R180

R185

R190

TYPE

Single cylinder, horizontal , 4 stroke ,water cooling.

Combustion system

Precombustion chamber

Swirl combustion chamber

Bore x stroke(mm)

75 x 80

80 x 80

85 x 85

90 x 90

Total Displacement(L)

0.353

0.402

0.510

0.573

Rated Output(kw/rpm)

4.41

5.15

5.88

7.0

Max. Output(kw/rpm)

4.85

5.67

6.46

7.92

Rated speed(r/min)

2200

2200

2300

2300

Specific Fuel(g/kw.h)

Less than or equal to280.2

Less than or equal to278.80

Less than or equal to275

Less than or equal to 275

Cooling system consumption

Evaporative

Evaporative

Evaporative

Evaporative

Lubrication method

Pressure/splash

Pressure/splash

Pressure/splash

Pressure /splash

Starting method

Hand cranking

electric cranking

Hand cranking

Electric cranking

Hand cranking

Electric cranking

Hand cranking

Electric cranking

Net weight (kg)

68

72

95

95

Overall dimension

435*245*332mm

625*341*460mm

740*400*560mm

670*400*560mm
MODEL 192-196(11-13.5HP)
Model

R192

R195

R196

TYPE

Single cylinder , horizontal ,4 stroke ,water cooling.

Combustion system

Swirl combustion chamber

Swirl combustion chamber

Bore x stroke(mm)

92 x 95

95 x 95

96x96

Total Displacement(L)

0.598

0.67

0.723

Rated Output(kw/rpm)

7.7

8.8

9.02

Max.Output(kw/rpm)

8.47

9.68

9.92

Rated speed(r/min)

2200

2200

2300

Specific Fuel(g/kw.h)

Less than or equal to266.60

Less than or equal to258.40

Less than or equal to258.4

Coolingsystem comsumtion

Evaporative

Evaporative

Evaporative

Lubrication method

Pressure/splash

Pressure/splash

Pressure/splash

Starting method

Hand cranking

electric cranking

Hand cranking

Electric cranking

Hand cranking

Electric cranking

Net weight (kg)

95

107/109

110

Overall dimension

670*400*560mm

710*400*570mm

710*400*570mm
MODEL 195- 1115(12-20HP)
Model

CM195

CM1100

CM1105

CM1110

CM1115

TYPE

Single cylinder, horizontal , 4 stroke ,water cooling.

Combustion system

Direct Injection

Bore x stroke(mm)

95 x 115

100 x 115

105 x 115

110 x 115

115 x 115

Total Displacement(L)

0.815

0.903

0.996

1.093

1.194

Rated Output(kw/rpm)

8.82

11.03

12.1

13.24

14.7

Max.Output(kw/rpm)

9.7

12.13

13.31

14.56

16.17

Rated speed(r/min)

2000

2200

2200

2200

2200

Specific Fuel(g/kw.h)

Less than or equal to244.8

Less than or equal to246.2

Less than or equal246.2

Less than or equal to 244.8

Less than or equal to 244.8

Coolingsystem comsumtion

Evaporative

Evaporative

Evaporative

Evaporative

Evaporative

Lubrication method

Pressure/splash

Pressure/splash

Pressure/splash

Pressure /splash

Pressure/splash

Starting method

Hand cranking

electric cranking

Hand cranking

Electric cranking

Hand cranking

Electric cranking

Hand cranking

Electric cranking

Hand cranking

Electric cranking

Net weight (kg)

148

153

155

180

183
MODEL 25-32HP
Model

CML25

CML28

CML32

TYPE

Single cylinder , horizontal ,4 stroke ,water cooling.

Combustion system

Direct Injection

Bore x stroke(mm)

115 x 120

125 x 120

130 x125

Total Displacement(L)

1.25

1.51

1.61

Rated Output(kw/rpm)

16

19.5

21

Max.Output(kw/rpm)

17.60

21.45

23.1

Rated speed(r/min)

2200

2200

2200

Specific Fuel(g/kw.h)

Less than or equal to244.80

Less than or equal to244.80

Less than or equal to244.80

Coolingsystem comsumtion

Evaporative

Evaporative

Evaporative

Lubrication method

Pressure/splash

Pressure/splash

Pressure/splash

Starting method

Hand cranking

electric cranking

Hand cranking

Electric cranking

Hand cranking

Electric cranking

Net weight (kg)

185

210

215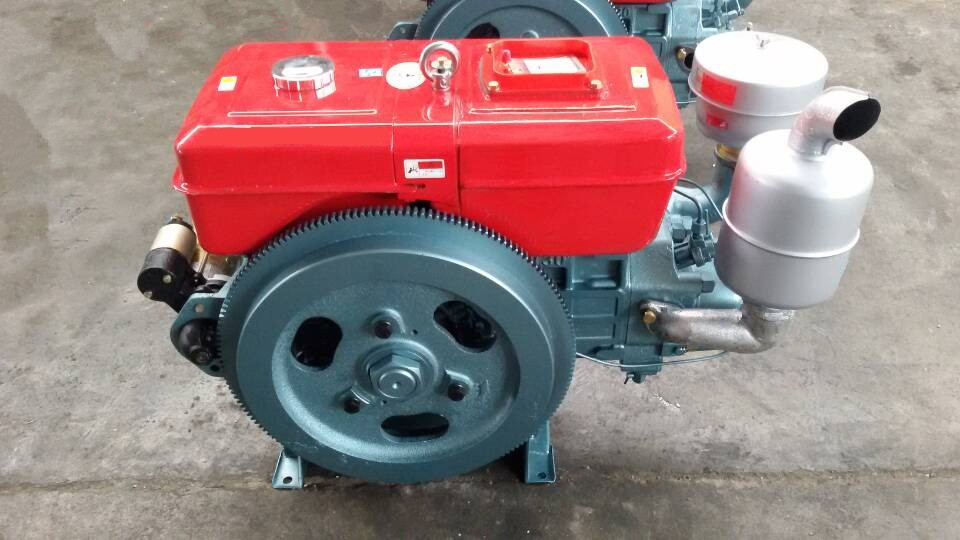 Main Feature
1.Single cylinder diesel engine power from 4.41kw(6hp) – 23.10kw(32hp) The main model :165/170/175/180/185/190/192/195/196 /197/1100/1105/1110/1115 /25/28/32
2.Diesel engine ,compact ,agile ,light ,reliable, convenient , Excellent quality
3.windly use in the mini-tractor , transportation vehicle ,Small general sets ,air-compressor, inland river ships , engineering machinery and processing machines for agricultural products and sideline products (eg. Thresher, rice mill , flour milling machine , fodder grinder) and so on.
4.Equipped with lighting equipment, traveling at night ,with walking tractor can do short transportation.
5.with quickly coupling ,easy to change farming implements
6.The colors can optional as request after the quantity more than 100sets
7.Every year sell more than 150000sets ,the products are welcome by the market in china and oversea market.
FACTORY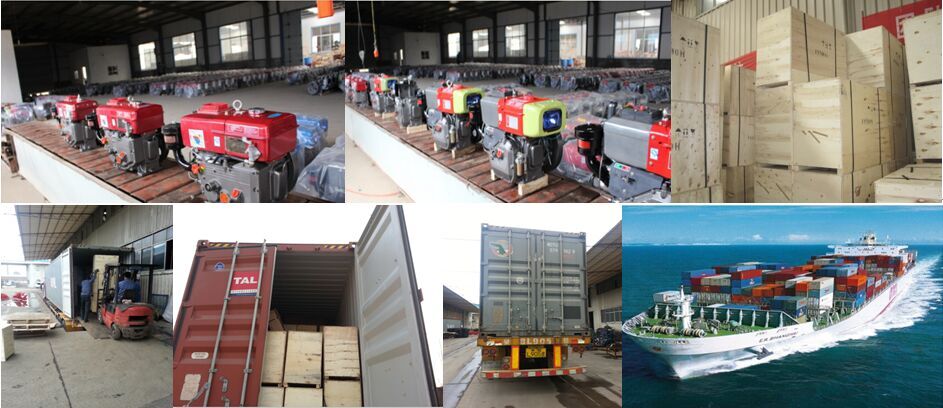 WHY CHOOSE US
1. Professional supply with certification: CCC, ISO and so on
2. Perfect quality program. 100% test before delivery for every engine.
3. One year guarantee.
4. OEM service.
5. Creative design team and first class quality equipments.
6. Design and Producing be customized.
7. Flexible payment. T/T L/C D/P,WESTERN UNION be accept.
ANY REQUEST ,PLS SEND ME EMAIL