Factory Supply Deep Penetrating Sealer DPS
Professional Manufacturer, Core Technology!
International First-class Quality, But Competitive Price!
GOODCRETEDeep Penetrating Sealer (DPS): For concrete'sWaterproofing/Moistureproofing/Anti-permeability/Anti-Corrosion/Anti-Dusting/Anti-Aging etc.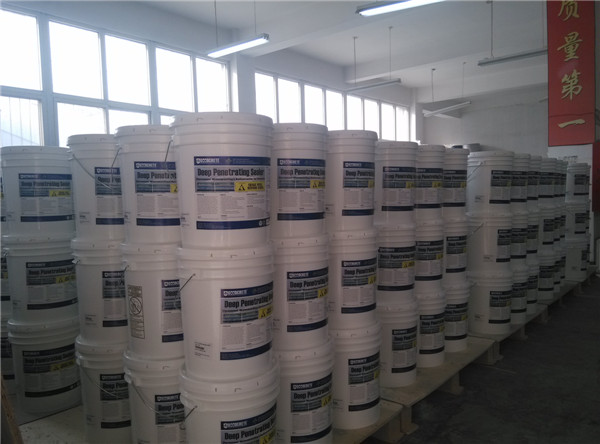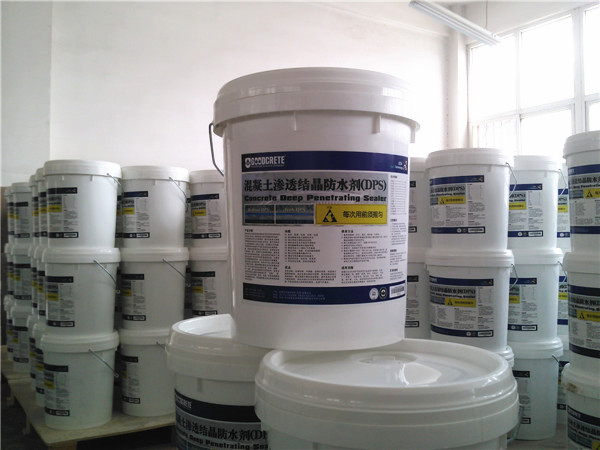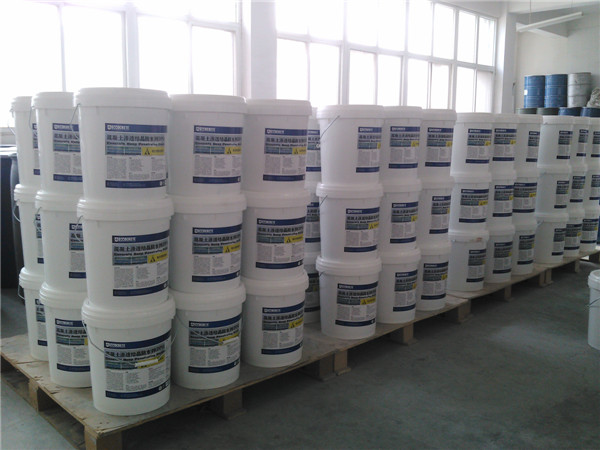 Goodcrete Deep Penetrating Sealer(DPS) is a water-based, inorganic, permanent waterproofing and protective agent forconcrete construction. It is environment friendly, colorless, odorless, non-toxic, non-flammable, free of VOC, easy and safe to use.Beside durablewaterproof and anti-seepage functions, it also can give the concrete construction comprehensive improvement andprotection, such as self-sealing, hardening, cracking resisting, anti-corrosion, anti-efflorescence, anti-chloride, etc.
Working Principle:
Through the pores, DPS deeply penetrates into the concrete structures, reacts with the calcium hydroxide, hydrated lime etc, then generate a kind of silicate gel, after the water inner of which evaporated, it solidifies into tiny crystalline solid, when the concrete structure is dry, it presents as crystalline, which can maintain the concrete's good breathability; when meets with moisture or water, the crystalline solid expands and blocks the moisture's penetration. In short, DPS can give the concrete structures permanent and all-sided protections, such as sealing/waterproofing/anti-permeability/hardening/dust-
proofing/anti-aging etc.
Benefit of Deep Penetrating Sealer:
01. Permanent waterproofing, moisture-proofing and anti-seepage;
02. Reinforces the density and hardness of concrete;
03. Reduces dusting, efflorescence, cracking and damage of freeze/thaw cycles;
04. Self-seals hairline cracks <<0.3mm repeatedly;
05. Resists the corrosion of chloride, UV, chemicals and salts;
06. Discourages the growth of bacteria, mold and microorganism;
07. Prolongs the service life of paint and concrete buildings.08. Not changes the color and structure of the substrate.10. Non-toxic, absolutely environment friendly.11. Easy and fast to use, spray, brush or roll evenly on the surface.12. Rigid waterproofing, doesn't need screed-coat and protective coat;13. Inorganic products, permanent functions.
Method of Using:To spray/brush/roll directly on the clean concrete surface.
Coverage:3-5m2/kg, or 100-200square feet/gallon.
Applicable Places:
Almost can be used for all floors/walls of concrete constructions, whatever below and above ground, indoors and outdoors, new or old.
Packing:20kg/pail,25kg/pail, 5gallon/pail, 220kg/barrel, 55gallon/barrel.